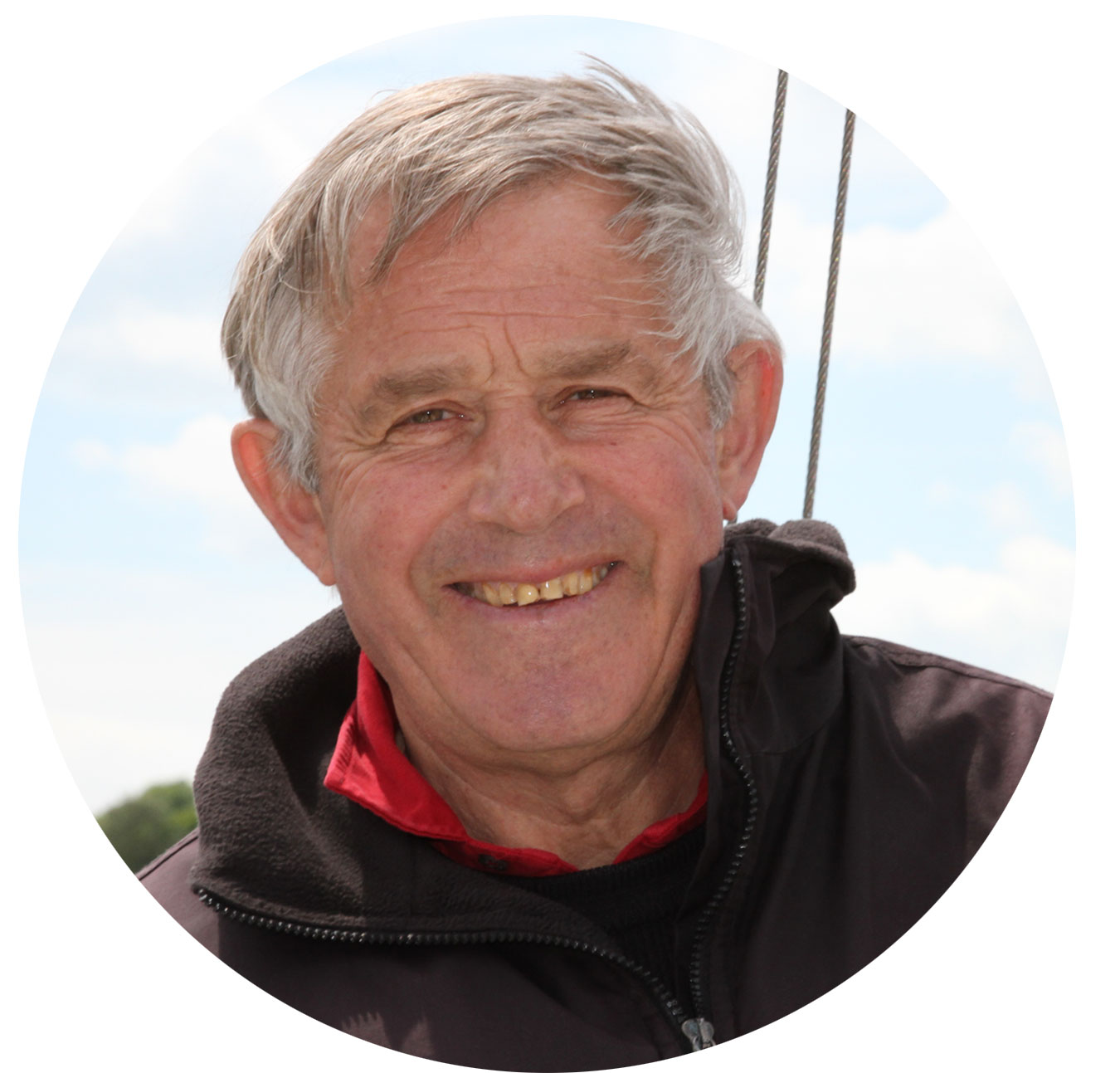 As well as being an accomplished sailor and author, Peter Bruce has been giving presentations for over 40 years to yacht clubs and the like, both in the UK and further afield such as Dubai, Helsinki and Amsterdam.

These feature the work from his books and numerous sailing adventures although the subject is always negotiable - his standard talks are as follows:
Solent Hazards
This presentation covers the area between the Needles and the forts at Spithead. The illustrations are mainly aerial photographs taken at an extremely low spring tide which show the hazards with dramatic clarity. This presentation is valuable to all that ply the Solent and has been one of his most popular talks. It has even been given in the Netherlands.
Inshore Along the East Dorset Coast
Peter Bruce's photographs of this beautiful and inaccessible coastline have attracted praise from many quarters, and the book Inshore Along the Dorset Coast has been hugely popular with coastal path walkers and yachtsmen since it was first published in 1989. The presentation covers the same delightful area and again has been an extremely popular presentation. Indeed Peter's local yacht club have heard it four times!


Heavy Weather Sailing
Bad weather sometimes arrives unexpectedly and, if caught out, it is better to have learnt some good principles beforehand from a renowned expert rather than learn the hard way. Peter Bruce's famous book provides the basis for this presentation. He has selected some vital aspects of stormy weather from the plethora of extremely useful information to be found in the book. He was flown to Amsterdam once to give this presentation, and twice to Helsinki. He has also given it in Dubai.


Scottish Anchorages
Peter Bruce has cruised Scottish water over many years and is drawn back time and time again by the grandeur of the scenery, the teeming wildlife and the charm and courtesy of the inhabitants. In this presentation he selects from a legion of possibles, some of the most remote and utterly beautiful anchorages on the west coast and outer islands.
The South West Coast of Ireland
For the first half of Peter Bruce's life the closest he came to the south west coast of Ireland lay in rounding the Fastnet Rock, which he did thirteen times before settling for the delights of the mainland. The south west coast of Ireland is another great cruising area, well worth crossing the Celtic Sea to explore. Peter Bruce's presentation introduces the Irish coastline from Cork to Dingle Bay with a riveting selection of photographs. There are countless bays and crannies to discover as well as pretty and welcoming towns and villages.


The British Admirals Cup Team 1977-1985
The Admiral's Cup was for many years the world Grand Prix of yacht racing, and Peter Bruce was involved during the pinnacle of the event, when the largest number of teams took part. His participation was marked by conspicuous success as he was in the winning team twice and was in the top individual boat on another occasion. His last contribution was as manager of the British Team. The presentation covers how he got to be in the team in the first place, and some of the most memorable events of the competition and others not previously made public. This was yacht racing at the peak, and some lessons emerge for those aspiring to international competition.

If you would like more information on any of his presentations or would like to book Peter to do a lecture/presentation please email him on mail@peter-bruce.com